The 2022 Bathroom Interior Trends You'll Love
If you're looking to remodel your bathroom in 2022, you might want to take inspiration from the innovative interior design trends happening right now. Making your bathroom feel like a spa without spending a ton of money is easier than you think.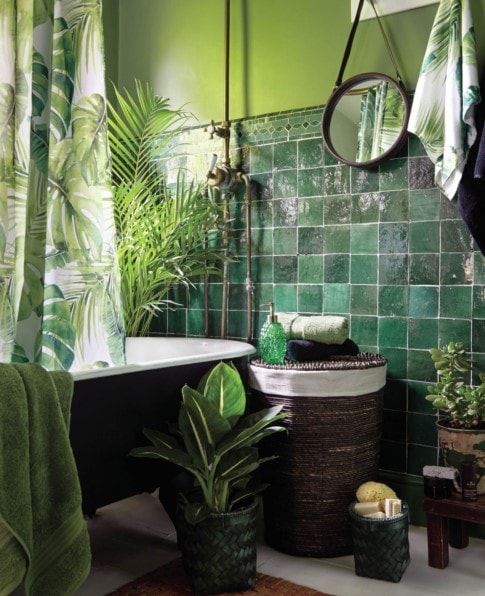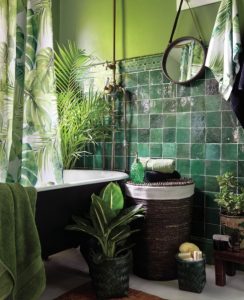 Top Trend #1 - Green
In 2022, we're not only seeing a re-emergence of an eco-friendly mindset but a surge in green bathrooms. While Blue Skies, a soft blue, is Dulux's choice for 2022 and Very Peri, a periwinkle-indigo blue, has been chosen by Pantone, it's searches for sage and forest green that have boomed over the last year, up some 23%. 
Green is a great choice for a bathroom, especially in warmer toned varieties. The colour looks great against brass and copper finishes and leans into creating a natural connection in a bathroom space. 
Introducing colour into a bathroom is easier than ever too, with many new fixtures and fittings being produced in colourful finishes. You may also want to add more greenery and plants or plant-like elements (such as succulents) for a touch of nature.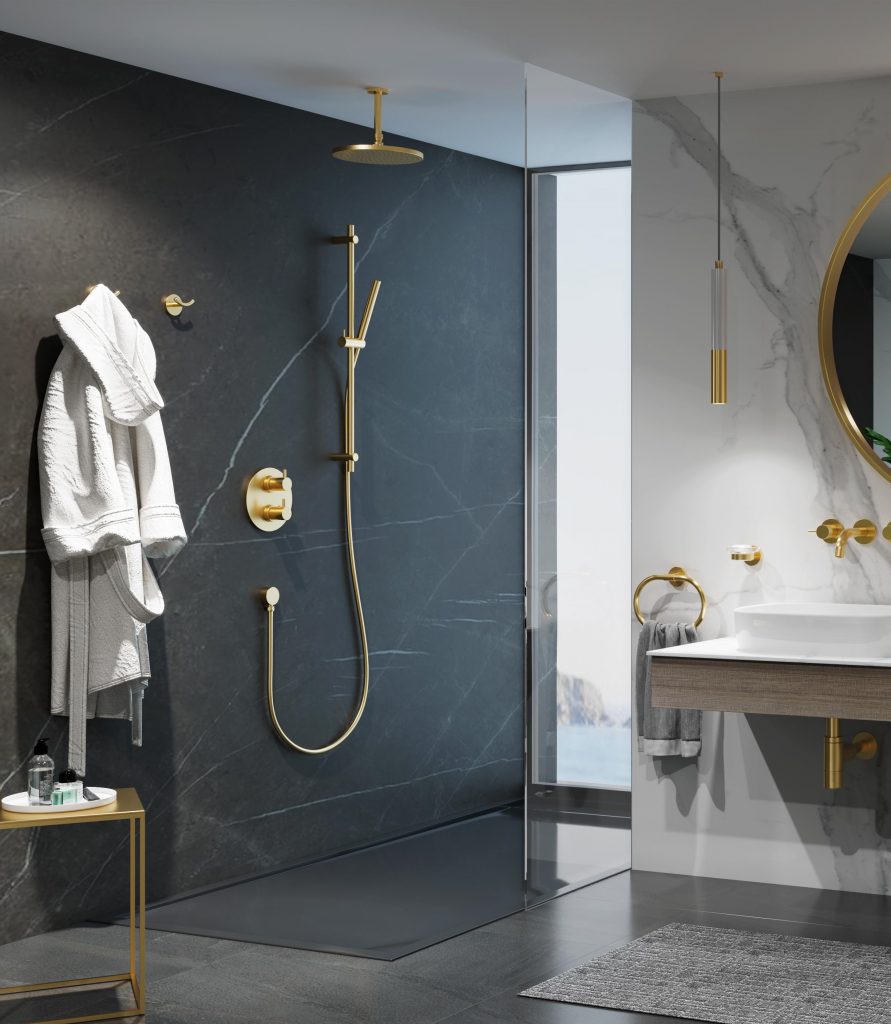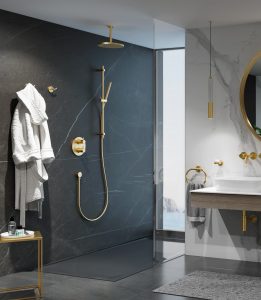 Trend #2 - Open Showers
The new trend in showers is to have an open shower with no doors. This makes it more of a spa-like experience and is often referred to as a wet room or walk-in shower. 
Open showers are all about light, allowing you to catch a glimpse of your surroundings while you're showering. The space is serene and inviting, sure to make getting ready in the morning a treat rather than a chore. When designing your bathroom for an open shower, focus on creating a strong focal point as well as adding functional space for storage and organization.
Trend #3 - Coloured Sanitaryware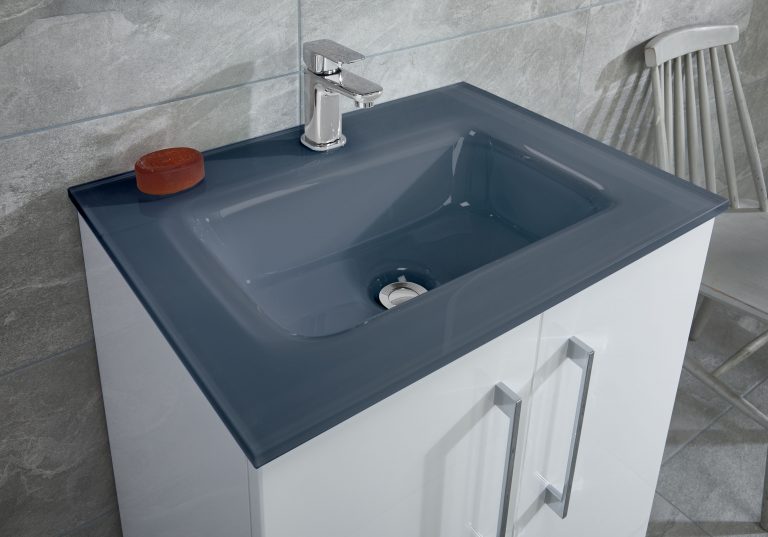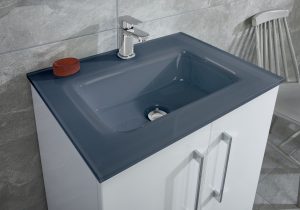 Sanitaryware is a major part of your bathroom design and using coloured sanitaryware can instantly turn a dull bathroom into something more exciting and they make all the difference in creating that mood you're looking for in your bathroom. For example, black sanitaryware creates an environment that's very chic

If you want to go for a bolder colour such as current favourite, dusty pink but are concerned about the longevity of the style, choose one bolder statement piece rather than the whole suite. A coloured basin with a white suite will add wow-factor without overwhelming the space, and if you get tired of them years down the line, they're relatively easy and inexpensive to replace.  and sophisticated while white sanitaryware creates a brighter and more spacious feel.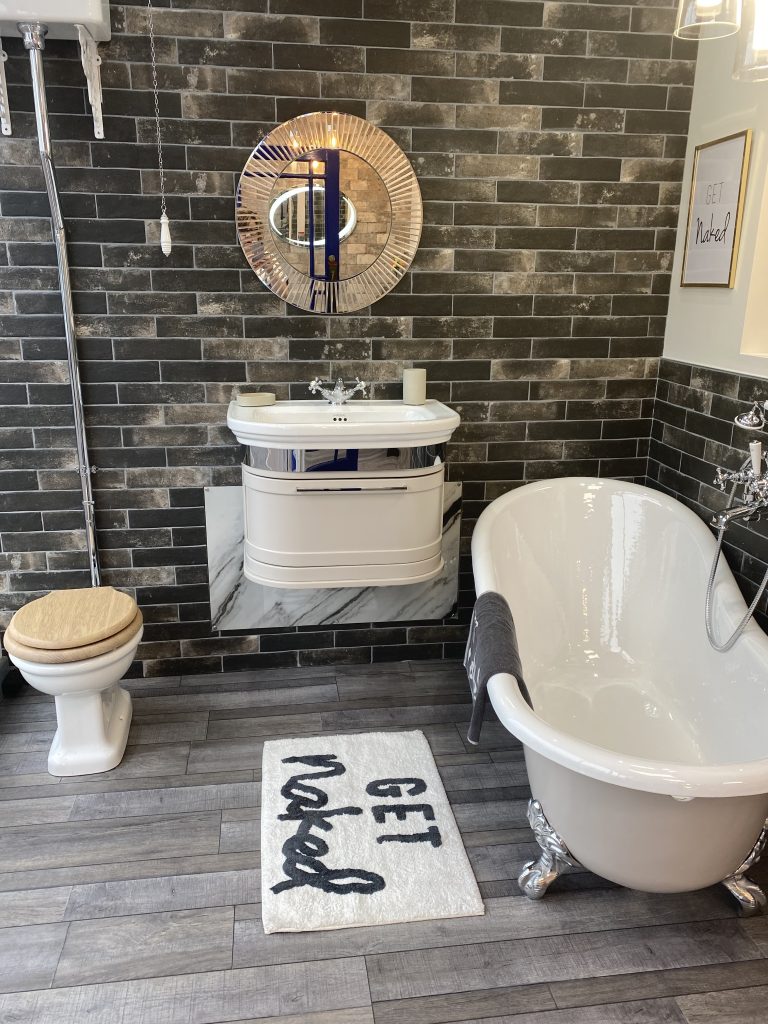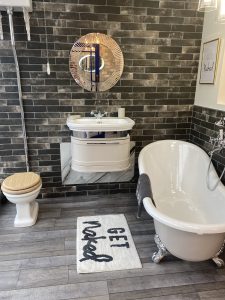 Trend #4 - Mixing Modern and Period Styles
By combining different styles, you are not only creating a unique space but also making sure that your bathroom doesn't feel like it belongs to just one decade.
This style is a great option for all interior aficionados and traditionalists who want to experiment with new designs without completely changing their living spaces. Note: if you're wondering how to blend two different styles and make them work, be sure to get some interior design tips from a professional.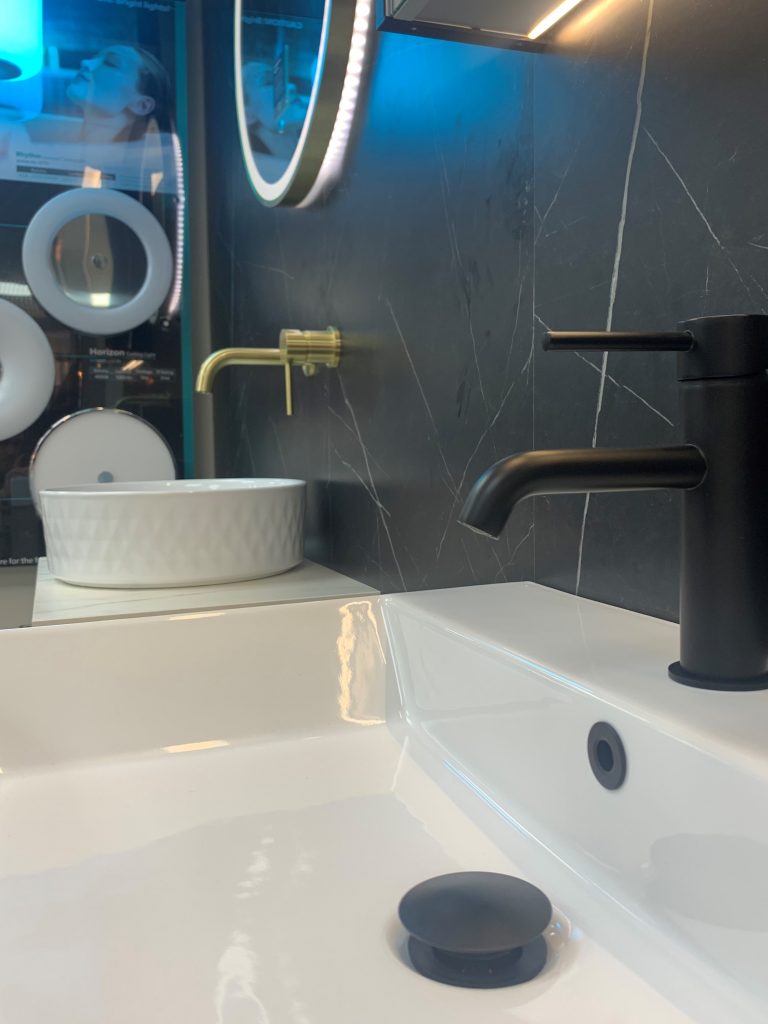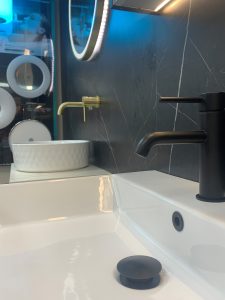 Trend #5 - Arches & Rounded Shapes
The timeless feel of arches and rounded shapes create a welcoming effect in bathrooms. This style has been around for decades and it's no wonder why: it's calming and peaceful. But don't confuse rounded with being frilly or fussy; modern designs use clean lines to keep everything from feeling cluttered or overwhelming.
To bring this trend into your bathroom, try a basin with curved edges or a rounded mirror.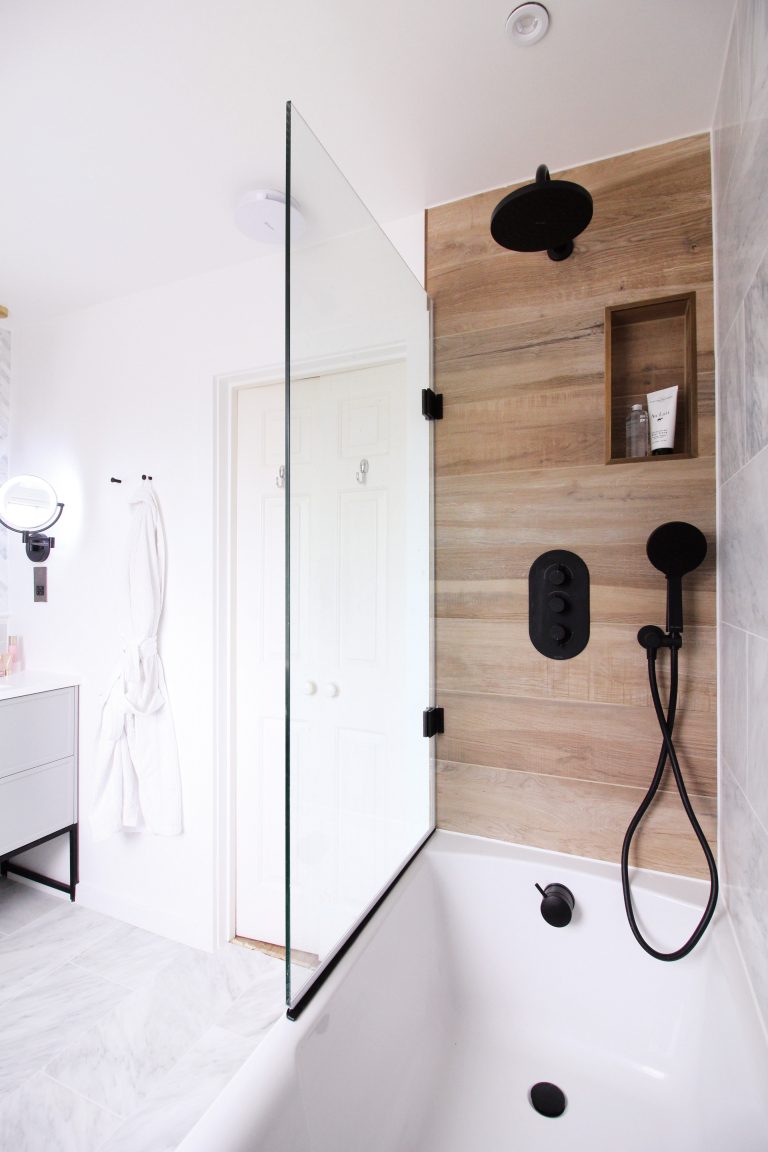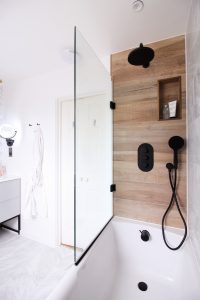 Trend #6 - Matte Black Fixtures
Matte black bathroom fixtures are a continuing trend. Matte surfaces have so many advantages over shiny ones; they reflect less light, they don't require cleaning as often, and they make your bathroom look larger. Already, matte taps are all the rage, and we can only imagine that it won't be long before cabinets follow suit.
Try out this trend with matte black showers, and waste fittings.
Trend #7 - Organic Elements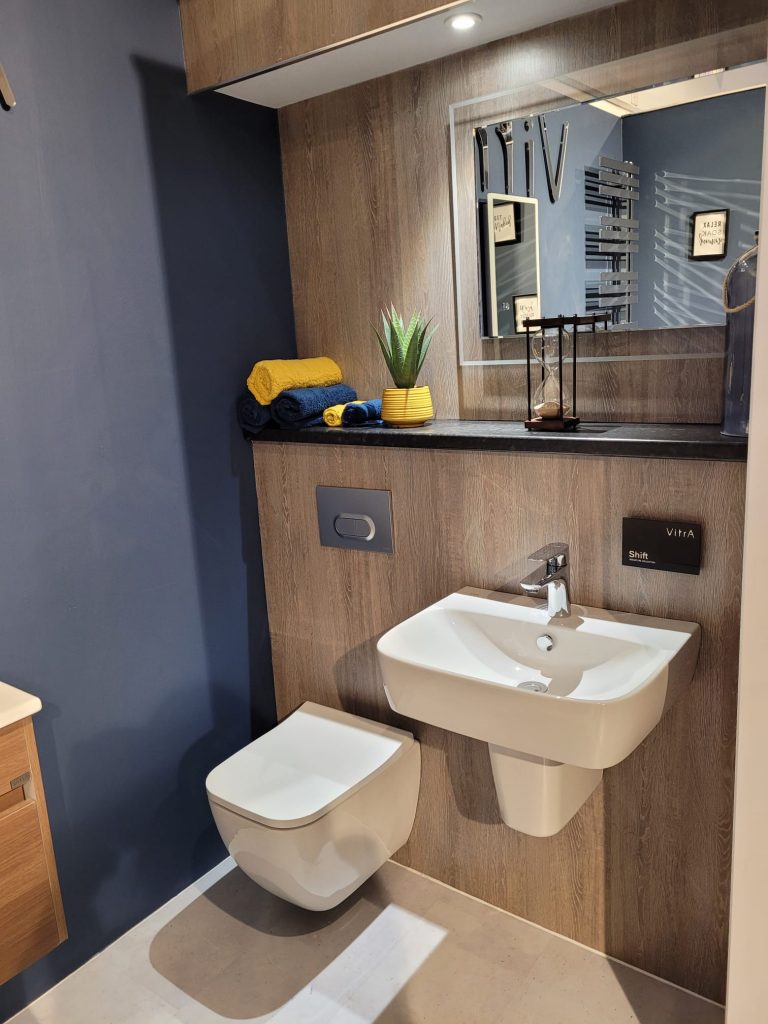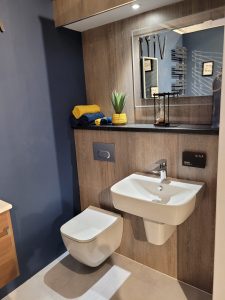 Organic elements - i.e., natural, raw materials like wood and stone - are set to be huge in 2022. The bathroom will no longer be an airless sanctuary with clinical white porcelain tiles and sanitary chrome fittings; it'll be a warm haven filled with earthy hues, rustic textures and sleek modern touches for an overall look that's both natural and refined. 
Even natural materials on your accessories will be enough to lift the room.
Trend #8 - Streamlined Storage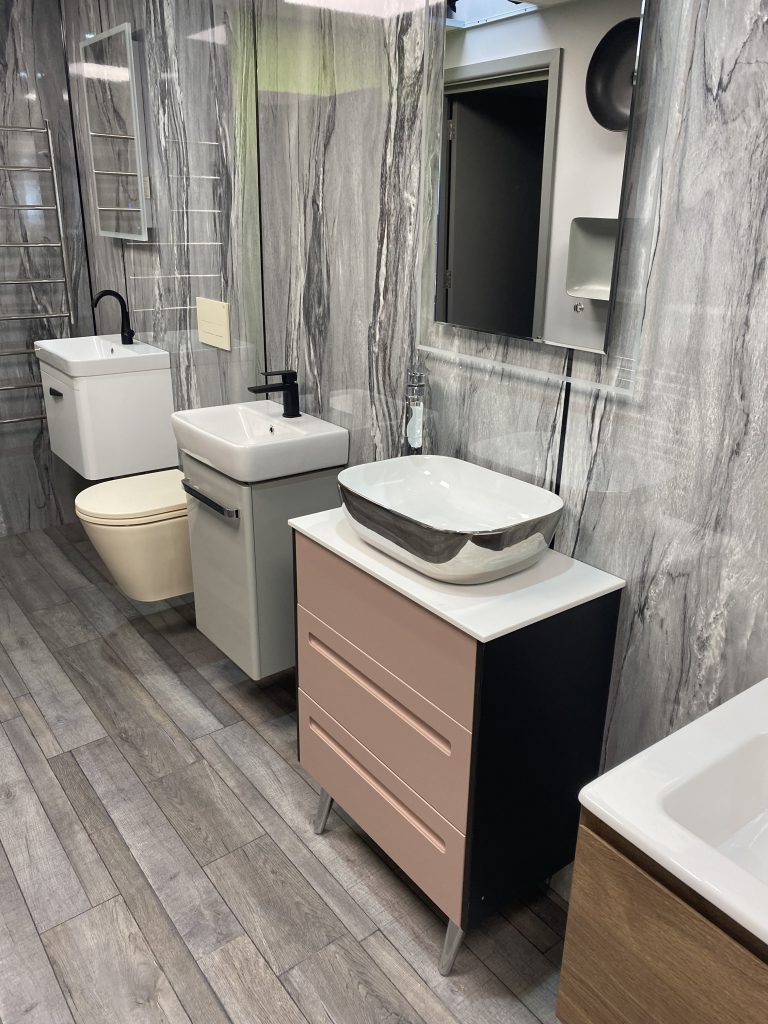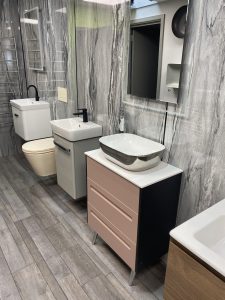 A streamlined look for your bathroom is all about reducing clutter, so a great design tip is to invest in storage that's inconspicuous but still visible enough to be used frequently. Hanging rods are popular ways to make use of unused wall space and provide easy access for towels and robes, and you can mix them with cabinets as well. If you don't have walls available, under-the-counter organizers are another effective way to clear up countertop space without taking up floor space.