Hetta Group is a European manufacturer and distributor of under floor heating pipe, manifolds, components and fittings. Hetta have created modern manufacturing technologies with an emphasis on quality and customer service.
They specialise in the manufacturing and supply of under floor heating & renewable energy products within the UK and Europe. Located in Warrington, Cheshire, HETTA was incorporated to distribute quality components within the UK.
Underfloor heating will provide you with consistent room temperatures – as well as improved air quality, more usable room space, total temperature control and energy savings of up to 30% compared to traditional heating systems.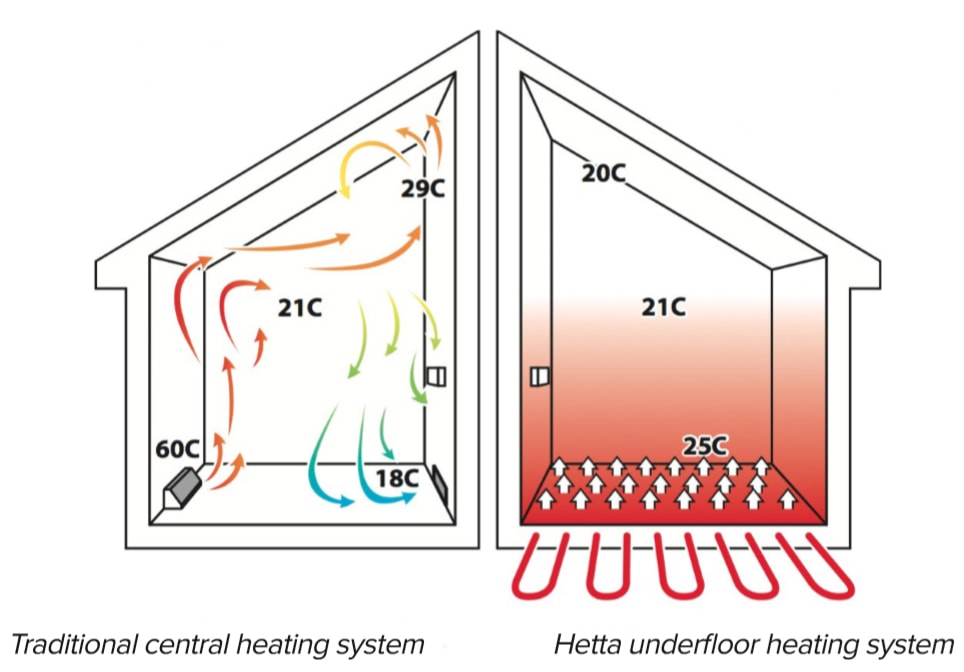 Types of Construction:
Solid Floor Construction
For solid floors the underfloor heating system is laid onto an insulation layer before the screed is poured, neatly containing all of the pipe work within the floor structure. This system has the added advantage of maintaining the floor structure depth exactly the same as it would be without the heating system.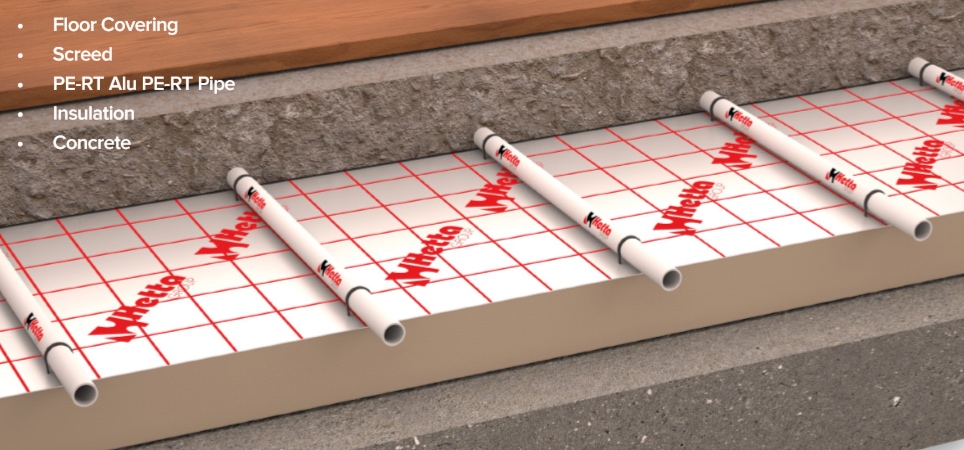 Excellent outputs achievable

Most cost effective
Suspended Floor Construction
Suspended floor systems include joisted floors as well as solid floors with battens fixed to the floor. Hetta aluminium spreader plates are ideal for underfloor heating applications on suspended floor constructions. The floor void must be insulated with either loose fill insulation, or mineral wool insulation, and it is advised to minimise airflow to reduce the possibility of heat loss. For irregular joist widths cut the plates to fit.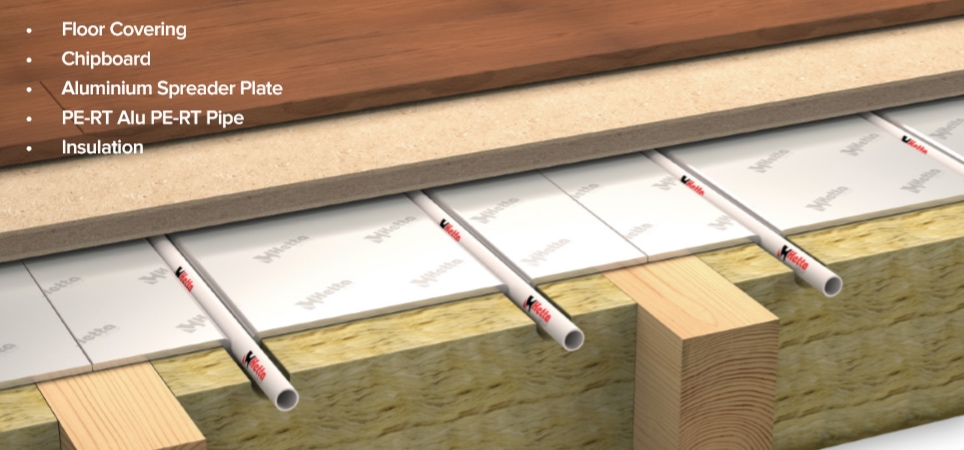 Easy installation system

Lightweight with excellent thermal conduction

Suitable for standard joist sizes of 400mm
Existing/Floating Floor Construction
The Hetta floating floor system has been uniquely developed to meet the increasing demand for clients requiring underfloor heating as a retro fit solution to existing floor areas. The extruded polystyrene panels are foil coated and have a low thermal mass and consequently have a swift response time to changes in temperature. The grooves in the insulation securely retain the underfloor heating pipe-work in the correct position eliminating the need for supplementary fixings.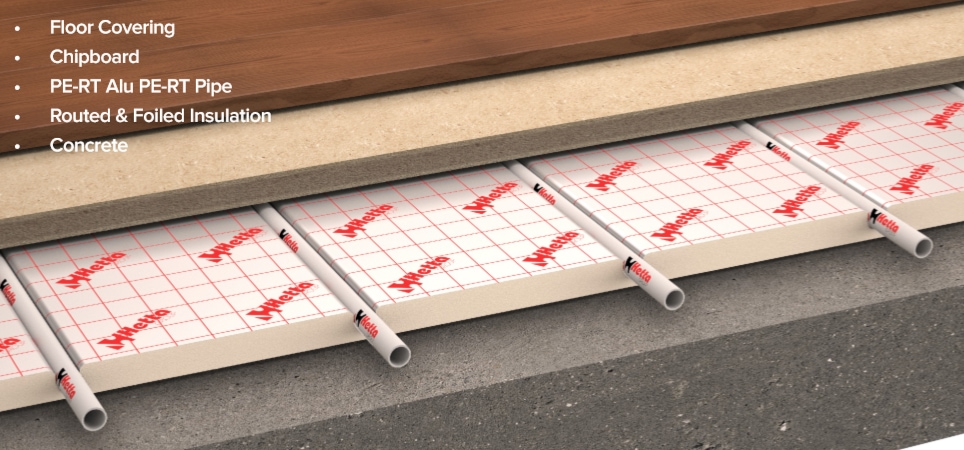 No need for screed, only raises floor by 25mm, no waiting for screed to dry, greatly reduced fitting costs

Available with pipe spacing at 200mm and 150mm if greater heat output is required

Lightweight & easy to cut

Lay directly on existing floor

Panels include radius return for complete and easy install
To find out more about Hetta underfloor heating, please visit your local MPH branch where a member of staff will be happy to help.