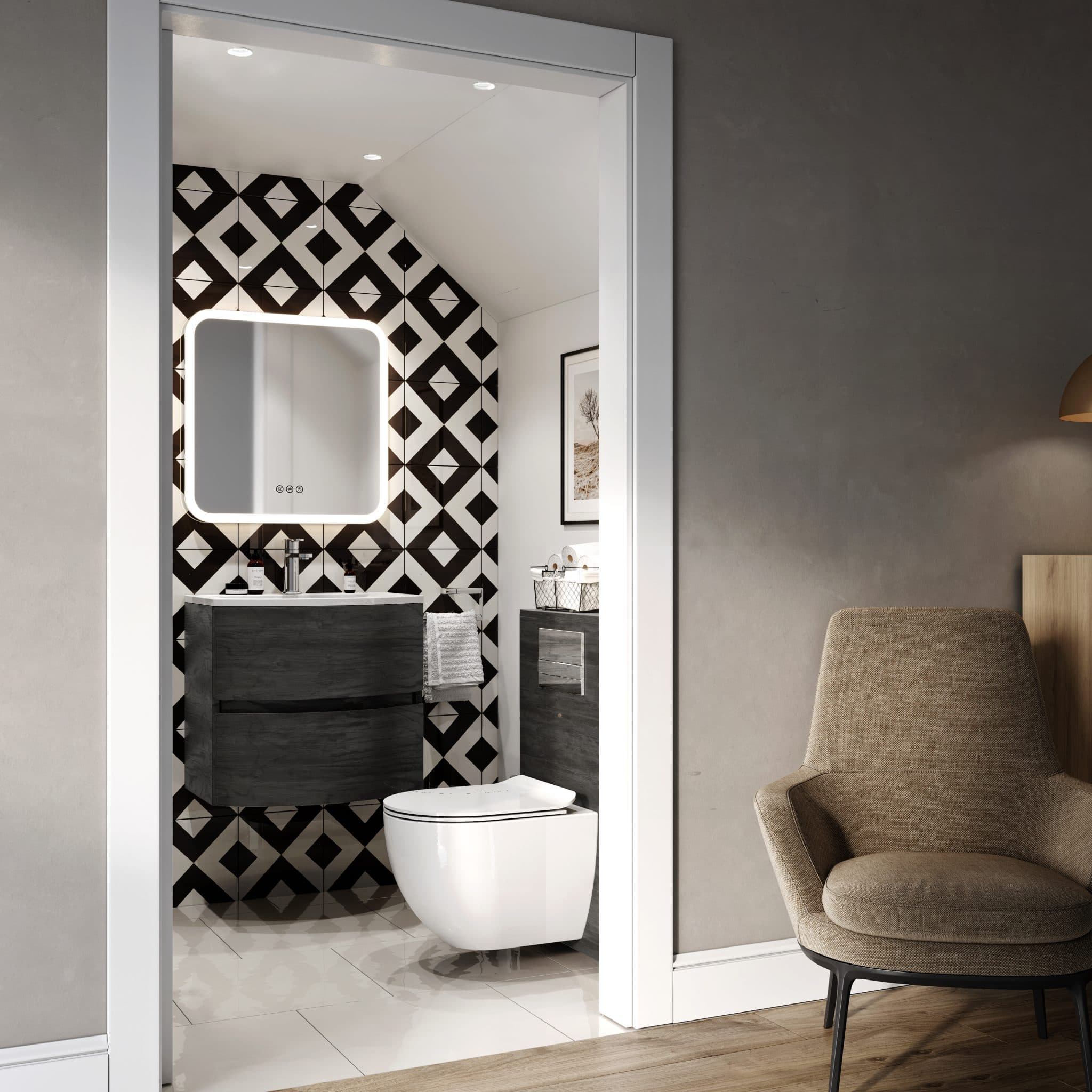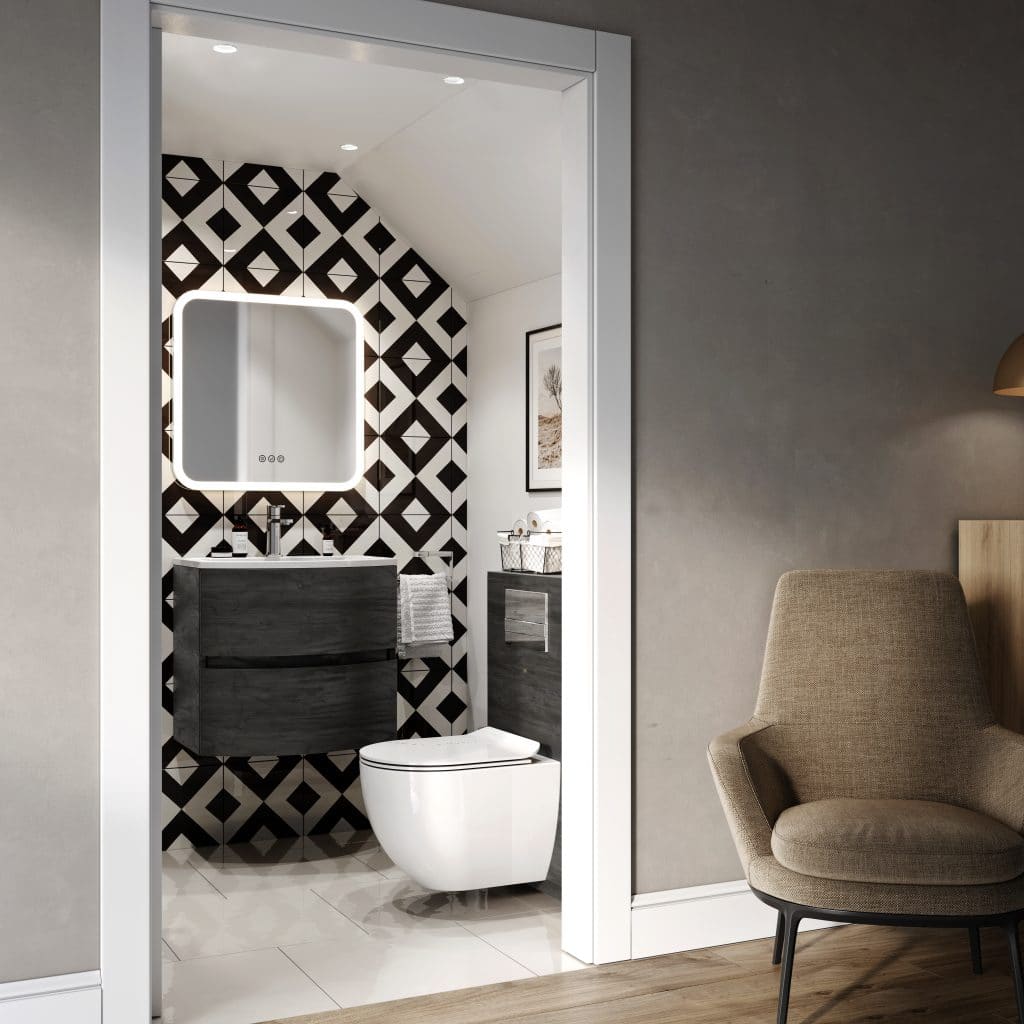 Not all ensuites are big, but more importantly don't they say that all good things come in small packages? The trick is in maximising the rooms potential by organising it in such a way that it gives the impression of a light, spacious and joy to use space.
Ensuite bathrooms are an escape room especially when the family bathroom is in high demand. So, if we use a compact design and creativity, we should be able to achieve great results.
If you have got a space which is awkward to use and has the potential of being cramped, try some of the very clear small ensuite ideas below to make the most of your space.
1. Decide on the relaxing design
What relaxes you? Which colours make you feel totally chilled? Don't forget that this space will be yours to enjoy after a busy day and first thing when you wake up. Don't be afraid to express your style – be that in a statement tile, luxury sink or colourful taps.
2. Decide on the layout
You should consider two main things: the shape of the room and the plumbing points. Using these aspects to your advantage, will make all the difference. For example: in a narrow space, consider having all sanitary wear positioned against the same wall in a galley style, whereas in a square shaped space, you could have a build-in storage space or section off a space for a shower enclosure.
Wetrooms are often one of the first solutions to spring to mind when dealing with a room that seems small. However, they do not work the same in all shape rooms. Some shapes just don't work.
Limiting the amount of tiling will not only just save you money but will make the room feel bigger. A balance of larger areas of tiling with painted plaster tends to work better.
3. Maximise space by choosing space-saving storage and sanitaryware
Compact loos, sinks and storage needed? We have them all. Just make sure to measure your space before purchasing anything to ensure a good fit.
4. Create the illusion of a bigger space
You can do this in different ways: freestanding sanitaryware allows the entire floorspace to remain visible providing a great trick for a spacious appearance; delicate shelving units with items such as soaps and plants on display; mirrors, not only fulfil a functional role but help create an illusion of space by reflecting light around the room; usage of neutral colours or bold patterns and finally, substituting a normal door with a sliding or pocket one.
5. Create a wetroom
Yes, we said that a wetroom may not always be the solution. However, we also said that this is dependent on the shape of the room. When they work, use a simple shower screen which is not only practical but it gives the impression of a bigger space.
6. Create a feature of a small space
Modern bathrooms are all about a sense of sanctuary and luxury. So, by installing an interesting storage solution, impactful towel rails or light fittings you have turned simple fixtures into features.
7. Put the bath in the bedroom
They do this in luxury hotels, so why should we apply the same in our homes? The idea is that taking a bath is a luxury activity rather than a convenient one. So why not indulge in a bigger space at a time when privacy is no issue.
While re-routing plumbing into a bedroom is easy, especially if there is an existing ensuite nearby; you will need to pay attention to the materials used in the floor around the bath, to ensure that splashes from the bath do not cause damage.
Things to note:
Baths- standard rectangular baths msure 1,700 x 700mm. However, they are available in sizes as small as 1,200 x 700mm. Consider corner baths or deep tubs to save space.
Shower trays – a 900 x 900mm is fairly typical size for a square shower tray, but smaller sizes are available.